prints
{ 🖼️ }
---
if you're a collector of my digital art and interested in having a fine art print made of your piece, you're in the right place :)
please note that if you want a print of a work of mine that you own for your own display purposes as a collector, you always can get it printed yourself with a local print shop without needing my permission to do so based on the CC BY-NC license that I use for my work
that said, if you would like to purchase prints from me directly, I am currently offering two print varieties: limited edition prints of tokens from my Art Blocks releases, and open edition composite prints of my stippled Pepe cards
---
limited edition prints

for collectors of one of my generative art projects released via Art Blocks, I offer limited edition hand signed archival quality prints in two (large) sizes:
• 24in x 24in – 300 DAI
• 36in x 36in – 400 DAI
these prints are limited in edition to token holders, but not limited in total edition size – if you sell your digital token, a future owner may purchase their own signed print from me of the same token ID #
please note that in the process of purchasing one of these signed prints, I will ask that you prove token ownership by sending me a signed message with your token ID, using Etherscan's verified signatures app
to start an order please send an email to jake@stipplestudio.art with: your name, mailing address, email, the token ID(s) you would like printed, the size(s) you would like, and whether you prefer to pay in DAI or ETH.

---
open edition prints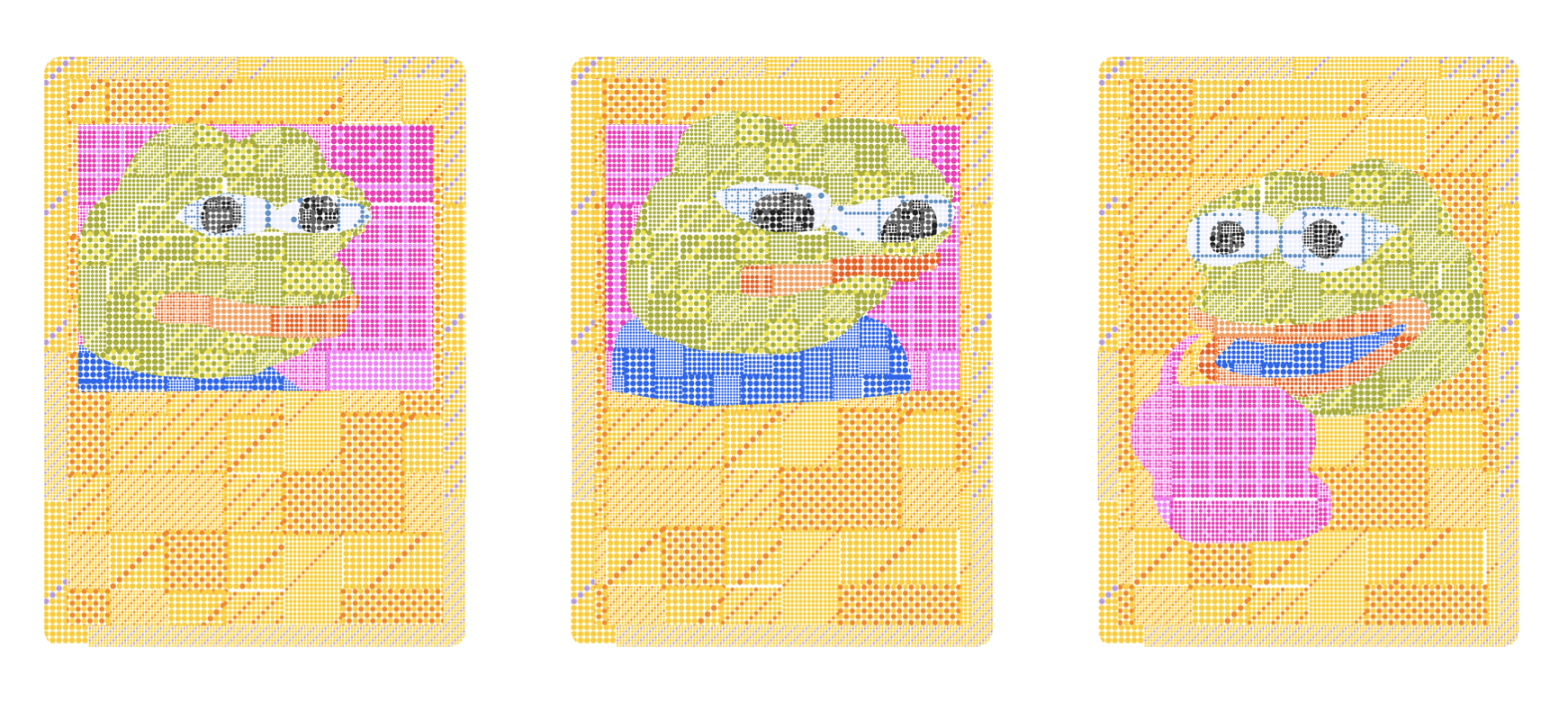 for collectors interested in my stippled Pepe cards issued on Counterparty, I currently have multiple open edition prints available of various composites of sets of cards that I have curated.
you can view the full set of available composite prints here, where they are available for order both with and without framing.
---